subscribe
http://feedproxy.google.com/~r/ieeespectrum/automaton/~3/ywgK-BHkKus/building-robots-without-ever-having-to-say-youre-sorry
− at 21:00, 22. Feb. 2017


The European Parliament's draft recommendations for governing the creation and use of robots and artificial intelligence includes rights for "smart" robots
[original entry]
http://feedproxy.google.com/~r/ieeespectrum/automaton/~3/AW5oAPbbvek/six-legged-robot-oneups-nature-with-faster-gait
− at 22:22, 21. Feb. 2017


This robot walks in a way that is faster, more efficient than what insects have evolved
[original entry]
http://feeds.feedblitz.com/~/273334082/0/robotshopblog~Makita-DRC-Industrial-Robot-Vacuum-Available-Soon-at-RobotShop
− at 14:59, 21. Feb. 2017
We are excited to introduce you to the new Makita DRC200 Industrial Robot Vacuum, which will be available here at RobotShop. This robot vacuum has been developed by Makita to answer a need in the industrial market. Makita has come out with a Roomba-like robot vacuum. It's been designed for commercial environments, workshops, offices, warehouses and production facilities. The robot has been jointly developed with Sharp.
It can clean 300 square meters on two 3.0Ah battery packs or 500 square meters on two 5.0Ah battery packs. The batteries are run down in parallel, which means you can run the robot with only one battery instead of two. However, the cleaning time will be shortened. It has two cleaning modes, the pattern mode and the random mode. The Pattern mode is recommended in wide spaces with few obstacles while the Random mode is recommended in spaces with many shelves and other obstacles. You can turn off the vacuum motor, which means the vacuum will only collect larger debris while doubling the runtime of the robot.
You can find the features of the Makita DRC200 below:
Automatic cleaning: Two automatic running modes (random & pattern). Buzzer and blinking light to make nearby workers aware of presence.
Cleaning area setting function: Enables user to define a cleaning area by putting boundary tape on the floor as boundary lines that the cleaner cannot pass.
Obstacle detection: Ultrasonic sensor and bumper sensor
Capacity: 2.5L
Two selectable dust collection modes: Vacuum plus brush for small and large debris. Power brush only for collecting large debris.
Cliff sensors
Wireless remote controller
Carry handle for easy transport
Power brush
2 x Side brushes
Battery fuel gauge
Brushless motor
LED warning light for filter maintenance
Powered by two 18V Li-ion batteries in parallel
On-timer: enables automatic starting at 1, 3 or 5 hours
This robot can clean nuts and screws in a warehouse environment with ease.
Here is a live test of the Makita Robot Vacuum in our warehouse:
As this robot is for industrial use, maybe you were wondering how it can be compared to domestic robots. The Makita DRC200 is a lot bigger than the Roomba or the Neato. While the previous two robots are 350 x 350 x 90mm, the Makita is 460 x 460 x 180mm. It has a bigger dust bin capacity, 2.5L compared to a Roomba's 0.6L. However, the Makita DRC200 doesn't have the self-charging ability, which most domestic robots have. However, with its huge autonomy, it shouldn't cause any issues. Overall, this is great robot vacuum for industrial and commercial use.
| Robot | Dimensions | Capacity | Cleaning Time | Cleaning Area |
| --- | --- | --- | --- | --- |
|   Makita DRC200 |   460 x 460 x 180mm |   2.5L |   3 hours 20 mins |   500m² |
|   Roomba 880 |   350 x 350 x 90mm |   0.6L |   2 hours |   185m² |
[original entry]
http://feeds.feedblitz.com/~/273098292/0/robotshopblog~Join-The-RobotShop-Affiliate-Program-and-Start-Making-Money-Today
− at 21:08, 20. Feb. 2017
RobotShop Announces their Affiliate Program!
Start making money today! Join our affiliate program to become a partner with the world's largest robotics store. Promote our products specialized in personal and professional robot technology and earn commissions from all qualified sales that come from the visitors you referred.
The robotics market has reached 30 billion dollars globally in 2016 and will reach between 70 and 90 billion dollars come 2020 according to the Strategic Research Agenda for Robotics in Europe, 2014-2016.  These numbers are proof that robotics is a growing market and an undeniable opportunity for affiliates.
RobotShop's Affiliates have access to RobotShop's product catalog and the support from a dedicated affiliate manager. Getting started is easy.
Getting Started
Sign up to be a part of the program.
Link to RobotShop from your web site.
Earn commissions of up to 7% from all qualified sales that come from your site.
More info
How Does it work?
After signing up to be part of the program, you link to our site from yours. The links contain a tracking cookie set for a referral period of 30 days, and when customers click on those links and purchase through us, you earn a commission, 7% on new customer sales and 4% on existing customer sales, on every item they purchase!
How do I get started?
Sign up to be part of the program. We manually review all applications within 2 business days. Once your application is approved, you will receive an e-mail with instructions on what you need to do to get going and start earning money!
[original entry]
http://feedproxy.google.com/~r/robotspodcast/~3/y9aYCk__zn8/
− at 08:00, 19. Feb. 2017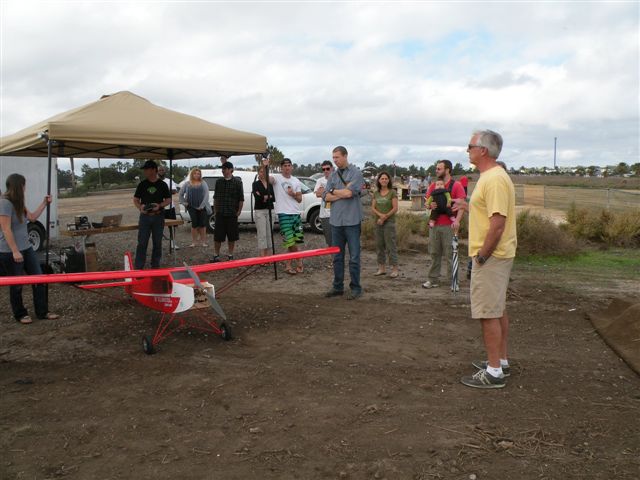 In this episode, Abate De Mey interviews speakers from the Artificial Intelligence and Drone tracks at RoboUniverse San Diego and the Inside 3D Printing Conference. Dr. Douglas Stow from the Drones track discusses the use of drones in analyzing large scale changes over time in terrains, and its applications in determining the extent of damage after a natural disaster. From the Artificial Intelligence track, Dr. Eugene Izhikevich discusses how his company, Brain Corporation, converts manually driven industrial machines into autonomous robots. Wrapping it up, Cullen Hilkene from 3Diligent discusses how his company optimizes the work flow and communication layer between a diverse set of 3D print vendors and their customers.
[original entry]
http://feedproxy.google.com/~r/ieeespectrum/automaton/~3/2ginMCa6ryE/sri-shakey-robot-honored-as-ieee-milestone
− at 23:15, 17. Feb. 2017


Shakey the Robot was honored as the world's first mobile, intelligent robot
[original entry]
http://feedproxy.google.com/~r/ieeespectrum/automaton/~3/5dKztJLWHJo/video-friday-robot-push-recovery-air-water-drone-darpa-explains-ai
− at 21:40, 17. Feb. 2017


Your weekly selection of awesome robot videos
[original entry]
http://feedproxy.google.com/~r/ieeespectrum/automaton/~3/6GkRy0qFuOE/wagging-tails-help-robots-communicate
− at 23:25, 16. Feb. 2017


Giving a Roomba a tail makes it easy for humans to understand its "feelings"
[original entry]
http://feedproxy.google.com/~r/ieeespectrum/automaton/~3/jo2wF-2qmIk/selective-magnetic-control-could-help-robots-navigate-inside-your-body
− at 22:44, 15. Feb. 2017


Clever use of magnetic fields can selectively actuate individual microbots
[original entry]
http://feedproxy.google.com/~r/ieeespectrum/automaton/~3/OX-w0L60w9o/astrobee-nasa-newest-robot-for-the-international-space-station
− at 15:00, 11. Feb. 2017


Small, versatile, and autonomous, Astrobee will be getting to work on the ISS
[original entry]