subscribe
http://feedproxy.google.com/~r/ieeespectrum/automaton/~3/hFQsm2XuWrM/irobot-acquires-root-robotics-to-boost-stem-education-for-kids
− at 13:01, 20. Jun. 2019


Root promises to teach coding skills to children, starting as young as 4 years old
[original entry]
http://feedproxy.google.com/~r/ieeespectrum/automaton/~3/7x50mj0aL70/robot-fish-synthetic-blood
− at 19:00, 19. Jun. 2019


A liquid battery that doubles as hydraulic fluid helps this robot swim for up to 36 hours
[original entry]
http://feedproxy.google.com/~r/ieeespectrum/automaton/~3/ceCRdRwcJ0c/dishcraft-robotics-takes-over-dishwashing-from-humans
− at 18:30, 18. Jun. 2019


Washing dishes is a problem that robots can solve, at least in commercial kitchens
[original entry]
http://feedproxy.google.com/~r/ieeespectrum/automaton/~3/nRF1krXQWt0/partnet-helps-robots-understand-what-things-are
− at 17:00, 17. Jun. 2019


PartNet is a new semantic database of common objects that brings a new level of real-world understanding to robots
[original entry]
http://feedproxy.google.com/~r/ieeespectrum/automaton/~3/ILnUPrvR6Oo/qa-with-eyes-in-the-sky-author-arthur-holland-michel
− at 13:52, 17. Jun. 2019


A Q&A with 'Eyes in the Sky' author Arthur Holland Michel
[original entry]
http://feedproxy.google.com/~r/ieeespectrum/automaton/~3/D2rpKlu92-Y/video-friday-amazon-ceo-jeff-bezos-dexterous-robot-hands
− at 22:49, 14. Jun. 2019


Your weekly selection of awesome robot videos
[original entry]
http://feedproxy.google.com/~r/ieeespectrum/automaton/~3/rL1nVlEVsj4/trhex-hexapod-robot-microspines
− at 21:16, 12. Jun. 2019


Tiny spikes allow this robot to climb its way up steep slopes and grip onto rough surfaces
[original entry]
http://feedproxy.google.com/~r/ieeespectrum/automaton/~3/If3BMjSa0hQ/robotic-animal-agility
− at 21:00, 12. Jun. 2019


Packed with sensory systems and equipped with revolutionary joints, the ANYmal robot is perfectly at ease on even the roughest terrain. It will soon be ready to inspect industrial sites, sewage systems and agricultural fields with complete autonomy.
[original entry]
http://feedproxy.google.com/~r/robotspodcast/~3/Udcq4E75blo/
− at 09:00, 11. Jun. 2019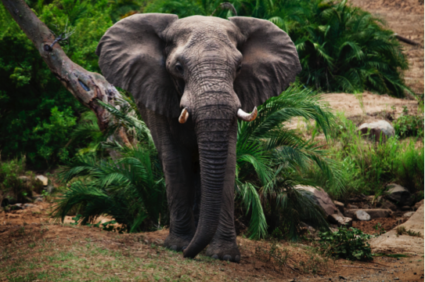 In this episode, Lauren Klein interviews Professor Milind Tambe of Computer Science and Industrial and Systems Engineering at the University of Southern California about his research using artificial intelligence for wildlife conservation. Dr. Tambe describes his team's use of security games to combat poaching, and his experience deploying his algorithms to inform park ranger schedules internationally.
[original entry]
http://feedproxy.google.com/~r/ieeespectrum/automaton/~3/adupRl5Nf4s/sensitive-whiskers-for-tiny-drones
− at 21:15, 10. Jun. 2019


This whisker sensing system can detect air pressure from objects even before they make physical contact
[original entry]