subscribe
http://feedproxy.google.com/~r/robotspodcast/~3/uzZZUajSYDY/
− at 08:00, 10. Jan. 2020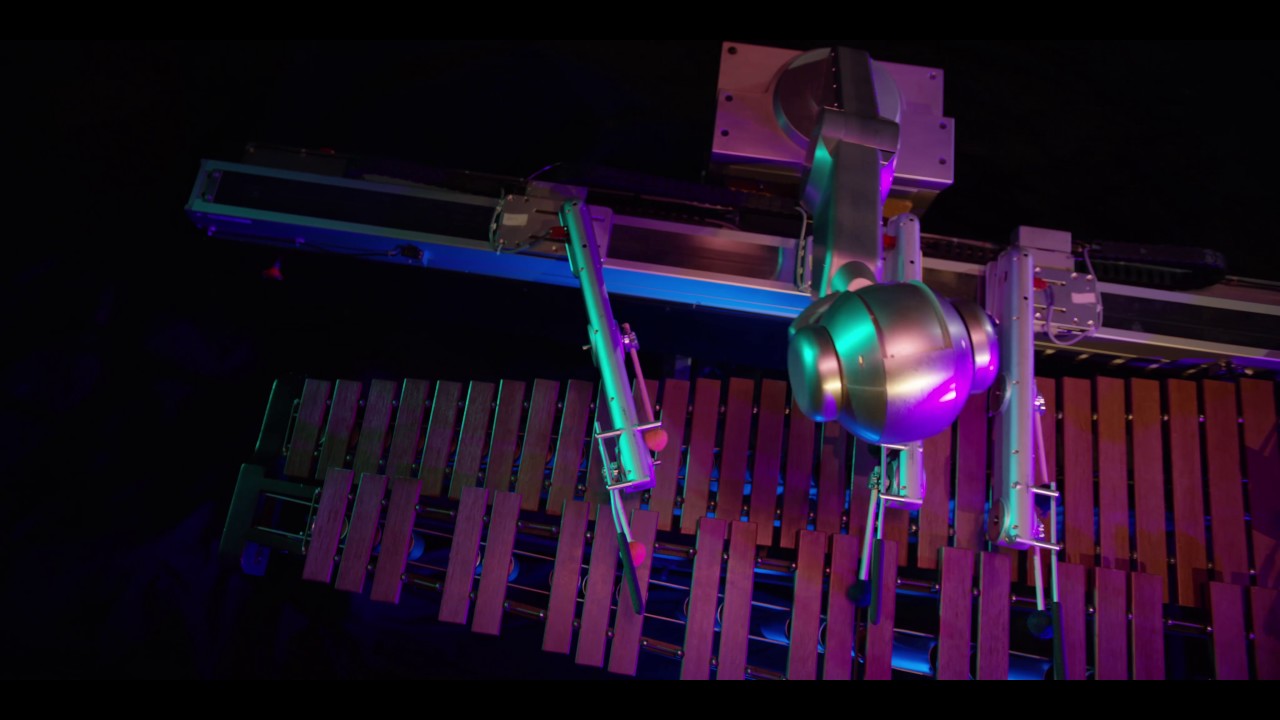 In this episode, our interviewer Audrow Nash speaks to Gil Weinberg, Professor in Georgia Tech's School of Music and the founding director of the Georgia Tech Center for Music Technology. Weinberg leads a research lab called the Robotic Musicianship group, which focuses on developing artificial creativity and musical expression for robots and on augmented humans. Weinberg discusses several of his improvisational robots and how they work, including Shimon, a multi-armed robot marimba player, as well as his work in prosthetic devices for musicians.
[original entry]
http://feedproxy.google.com/~r/robotspodcast/~3/3XCvIJhM6QI/
− at 08:00, 22. Dec. 2019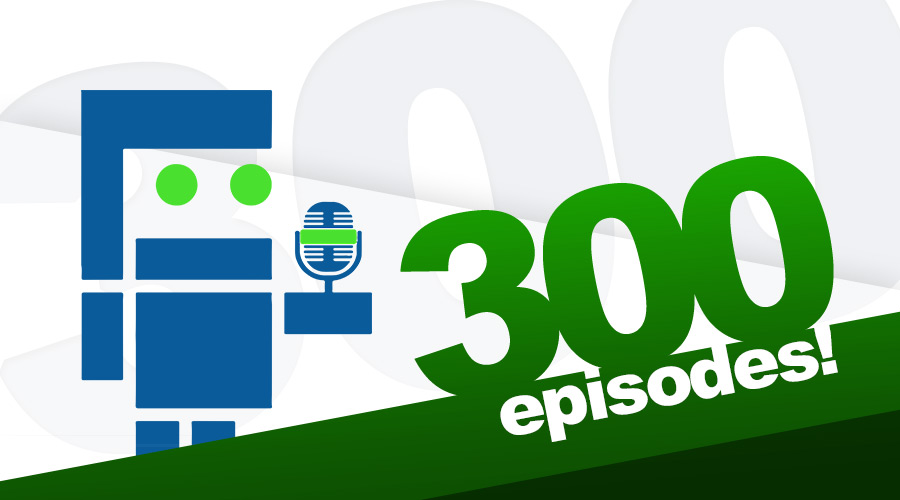 Welcome to the 300th episode of the Robohub podcast! You might not know that the podcast has been going in one form or another for 14 years. Originally called "Talking Robots," the podcast was started in 2006 by Dario Floreano and several of his PhD students at EPFL, in Switzerland, including Sabine Hauert, Peter Dürr, and Markus Waibel, who are all still involved in Robohub today.  Since then, the podcast team has become international, with most of its interviewers in the United States and Europe, and all of its members being volunteers.
To celebrate 300 episodes of our podcast, we thought we would catch up with some of our former, as well as current, volunteers from around the world to find out why and how they got involved in the podcast, how their involvement impacted on their lives and careers, and what they're doing in their day jobs now.
[original entry]
http://feedproxy.google.com/~r/robotspodcast/~3/k5foftQQkAk/
− at 08:00, 09. Dec. 2019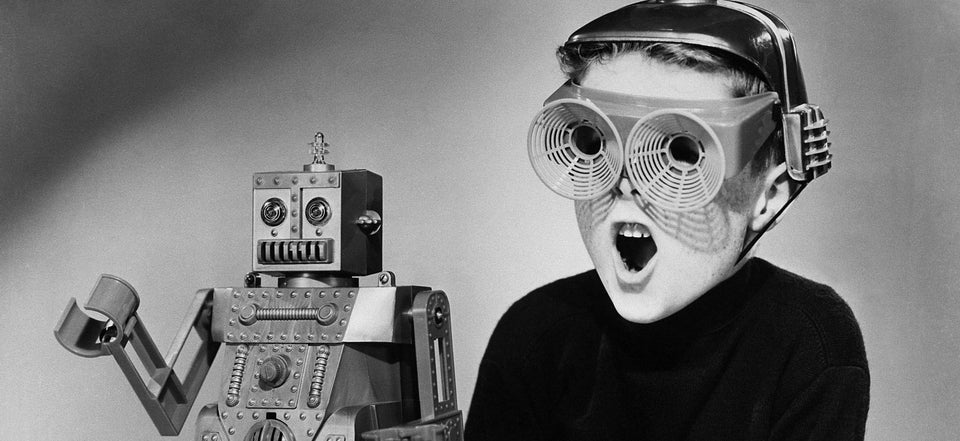 In this episode, we take a closer look at the effect of novelty in human-robot interaction. Novelty is the quality of being new or unusual.
The typical view is that while something is new, or "a novelty", it will initially make us behave differently than we would normally. But over time, as the novelty wears off, we will likely return to our regular behaviors. For example, a new robot may cause a person to behave differently initially, as its introduced into the person's life, but after some time, the robot won't be as exciting, novel and motivating, and the person might return to their previous behavioral patterns, interacting less with the robot.
To find out more about the concept of novelty in human-robot interactions, our interviewer Audrow caught up with Catharina Vesterager Smedegaard, a PhD-student at Aarhus University in Denmark, whose field of study is Philosophy.
Catharina sees novelty differently to how we typically see it. She thinks of it as projecting what we don't know onto what we already know, which has implications for how human-robot interactions are designed and researched. She also speaks about her experience in philosophy more generally, and gives us advice on philosophical thinking.
[original entry]
http://feedproxy.google.com/~r/ieeespectrum/automaton/~3/uCBEFfSmP2w/robot-gift-guide-2019
− at 04:30, 28. Nov. 2019
Welcome to the eighth edition of IEEE Spectrum's Robot Gift Guide!
This year we're featuring 15 robotic products that we think will make fantastic holiday gifts. As always, we tried to include a broad range of robot types and prices, focusing mostly on items released this year. (A reminder: While we provide links to places where you can buy these items, we're not endorsing any in particular, and a little bit of research may result in better deals.)
If you need even more robot gift ideas, take a look at our past guides: 2018, 2017, 2016, 2015, 2014, 2013, and 2012. Some of those robots are still great choices and might be way cheaper now than when we first posted about them. And if you have suggestions that you'd like to share, post a comment below to help the rest of us find the perfect robot gift.
---
For more tech gift ideas, see also IEEE Spectrum's annual Gift Guide.
[original entry]
http://feedproxy.google.com/~r/robotspodcast/~3/sCZ1KHriwZg/
− at 08:00, 26. Nov. 2019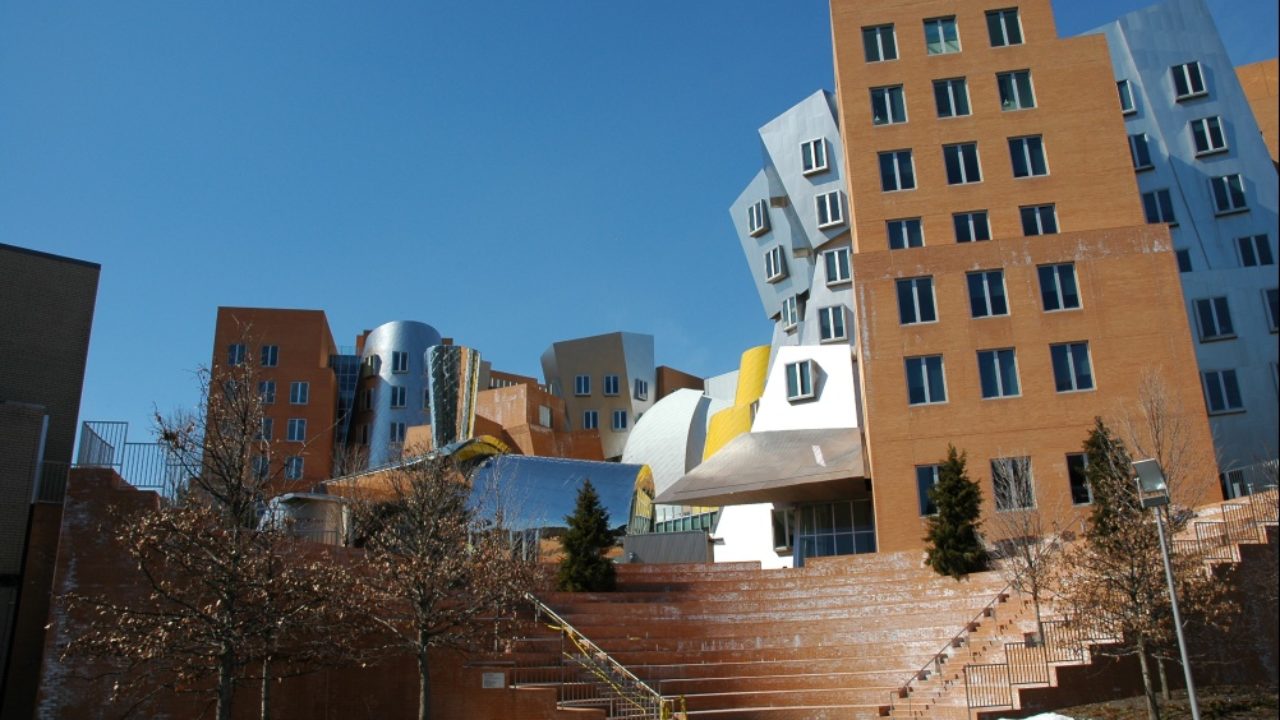 In this episode Lilly Clark interviews Marlyse Reeves, PhD student at MIT, about her work in cognitive robotics and hybrid activity-motion planning. Reeves discusses the role of robotics in space, the challenges of multi-vehicle missions, planning under uncertainty, and her work on an underwater exploration mission.
[original entry]
http://feedproxy.google.com/~r/ieeespectrum/automaton/~3/Kc0qsE87fHQ/video-friday-robotic-magnetic-endoscope
− at 02:46, 23. Nov. 2019
Video Friday is your weekly selection of awesome robotics videos, collected by your Automaton bloggers. We'll also be posting a weekly calendar of upcoming robotics events for the next few months; here's what we have so far (send us your events!):
Let us know if you have suggestions for next week, and enjoy today's videos.
---
Kuka has just announced the results of its annual Innovation Award. From an initial batch of 30 applicants, five teams reached the finals (we were part of the judging committee). The five finalists worked for nearly a year on their applications, which they demonstrated this week at the Medica trade show in Düsseldorf, Germany. And the winner of the €20,000 prize is...Team RoboFORCE, led by the STORM Lab in the U.K., which developed a "robotic magnetic flexible endoscope for painless colorectal cancer screening, surveillance, and intervention."
The system could improve colonoscopy procedures by reducing pain and discomfort as well as other risks such as bleeding and perforation, according to the STORM Lab researchers. It uses a magnetic field to control the endoscope, pulling rather than pushing it through the colon.
The other four finalists also presented some really interesting applications—you can see their videos below.
"Because we were so pleased with the high quality of the submissions, we will have next year's finals again at the Medica fair, and the challenge will be named 'Medical Robotics'," says Rainer Bischoff, vice president for corporate research at Kuka. He adds that the selected teams will again use Kuka's LBR Med robot arm, which is "already certified for integration into medical products and makes it particularly easy for startups to use a robot as the main component for a particular solution."
Applications are now open for Kuka's Innovation Award 2020. You can find more information on how to enter here. The deadline is 5 January 2020.
[ Kuka ]
---
Oh good, Aibo needs to be fed now.
You know what comes next, right?
[ Aibo ]
---
Your cat needs this robot.
It's about $200 on Kickstarter.
[ Kickstarter ]
---
Enjoy this tour of the Skydio offices courtesy Skydio 2, which runs into not even one single thing.
If any Skydio employees had important piles of papers on their desks, well, they don't anymore.
[ Skydio ]
---
Artificial intelligence is everywhere nowadays, but what exactly does it mean? We asked a group MIT computer science grad students and post-docs how they personally define AI.
"When most people say AI, they actually mean machine learning, which is just pattern recognition." Yup.
[ MIT ]
---
Using event-based cameras, this drone control system can track attitude at 1600 degrees per second (!).
[ UZH ]
---
Introduced at CES 2018, Walker is an intelligent humanoid service robot from UBTECH Robotics. Below are the latest features and technologies used during our latest round of development to make Walker even better.
[ Ubtech ]
---
Introducing the Alpha Prime by #VelodyneLidar, the most advanced lidar sensor on the market! Alpha Prime delivers an unrivaled combination of field-of-view, range, high-resolution, clarity and operational performance.
Performance looks good, but don't expect it to be cheap.
[ Velodyne ]
---
Ghost Robotics' Spirit 40 will start shipping to researchers in January of next year.
[ Ghost Robotics ]
---
Unitree is about to ship the first batch of their AlienGo quadrupeds as well:
[ Unitree ]
---
Mechanical engineering's Sarah Bergbreiter discusses her work on micro robotics, how they draw inspiration from insects and animals, and how tiny robots can help humans in a variety of fields.
[ CMU ]
---
Learning contact-rich, robotic manipulation skills is a challenging problem due to the high-dimensionality of the state and action space as well as uncertainty from noisy sensors and inaccurate motor control. To combat these factors and achieve more robust manipulation, humans actively exploit contact constraints in the environment. By adopting a similar strategy, robots can also achieve more robust manipulation. In this paper, we enable a robot to autonomously modify its environment and thereby discover how to ease manipulation skill learning. Specifically, we provide the robot with fixtures that it can freely place within the environment. These fixtures provide hard constraints that limit the outcome of robot actions. Thereby, they funnel uncertainty from perception and motor control and scaffold manipulation skill learning.
[ Stanford ]
---
Since 2016, Verity's drones have completed more than 200,000 flights around the world. Completely autonomous, client-operated and designed for live events, Verity is making the magic real by turning drones into flying lights, characters, and props.
[ Verity ]
---
To monitor and stop the spread of wildfires, University of Michigan engineers developed UAVs that could find, map and report fires. One day UAVs like this could work with disaster response units, firefighters and other emergency teams to provide real-time accurate information to reduce damage and save lives. For their research, the University of Michigan graduate students won first place at a competition for using a swarm of UAVs to successfully map and report simulated wildfires.
---
Here's an important issue that I haven't heard talked about all that much: How first responders should interact with self-driving cars.
"To put the car in manual mode, you must call Waymo." Huh.
[ Waymo ]
---
Here's what Gitai has been up to recently, from a Humanoids 2019 workshop talk.
[ Gitai ]
---
The latest CMU RI seminar comes from Girish Chowdhary at the University of Illinois at Urbana-Champaign on "Autonomous and Intelligent Robots in Unstructured Field Environments."
What if a team of collaborative autonomous robots grew your food for you? In this talk, I will discuss some key advances in robotics, machine learning, and autonomy that will one day enable teams of small robots to grow food for you in your backyard in a fundamentally more sustainable way than modern mega-farms! Teams of small aerial and ground robots could be a potential solution to many of the serious problems that modern agriculture is facing. However, fully autonomous robots that operate without supervision for weeks, months, or entire growing season are not yet practical. I will discuss my group's theoretical and practical work towards the underlying challenging problems in robotic systems, autonomy, sensing, and learning. I will begin with our lightweight, compact, and autonomous field robot TerraSentia and the recent successes of this type of undercanopy robots for high-throughput phenotyping with deep learning-based machine vision. I will also discuss how to make a team of autonomous robots learn to coordinate to weed large agricultural farms under partial observability. These direct applications will help me make the case for the type of reinforcement learning and adaptive control that are necessary to usher in the next generation of autonomous field robots that learn to solve complex problems in harsh, changing, and dynamic environments. I will then end with an overview of our new MURI, in which we are working towards developing AI and control that leverages neurodynamics inspired by the Octopus brain.
[ CMU RI ]
---
[original entry]
http://feedproxy.google.com/~r/ieeespectrum/automaton/~3/FMSyH0YMiNw/caltech-and-jpl-firing-quadrotors-out-of-cannons
− at 17:50, 20. Nov. 2019
As useful as drones are up in the air, the process of getting them there tends to be annoying at best and dangerous at worst. Consider what it takes to launch something as simple as a DJI Mavic or a Parrot Anafi— you need to find a flat spot free of debris or obstructions, unfold the thing and let it boot up and calibrate and whatnot, stand somewhere safe(ish), and then get it airborne and high enough quick enough to avoid hitting any people or things that you care about.
I'm obviously being a little bit dramatic here, but ground launching drones is certainly both time consuming and risky, and there are occasions where getting a drone into the air as quickly and as safely as possible is a priority. At IROS in Macau earlier this month, researchers from Caltech and NASA's Jet Propulsion Laboratory (JPL) presented a prototype for a ballistically launched drone—a football-shaped foldable quadrotor that gets fired out of a cannon, unfolds itself, and then flies off.
Test launching the SQUID (Streamlined Quick Unfolding Investigation Drone) from a truck as shown in the video effectively demonstrates why this is more than a novelty: It would otherwise be very difficult to conventionally launch a quadrotor from a vehicle moving that fast. You can imagine how useful this would be for first responders, ships dealing with waves, or even other aircraft in flight.
The prototype SQUID shown here weighs 530 grams and is about 27 centimeters long. Folded up, it's just over 8 cm in diameter. SQUID gets its initial boost of 15 meters per second (referred to as "muzzle velocity" in the paper) from a pneumatic baseball pitching machine, which gives the drone an apex of about 10 m. Immediately after the drone exits the launcher, a nichrome wire heats up and burns through a monofilament line holding the arms in place. Driven by springs, the arms snap out in just 70 ms, while the aerodynamic body of the drone passively orients it into the airstream.
As soon as the motors spin up (after about 200 ms), SQUID automatically orients itself into a hovering attitude, and it can be controlled just like a normal quadrotor within less than 1 second of launch. Landing is a bit of a challenge, although apparently "it can safely land if the bottom touches the ground first at a low speed," after which it'll gently topple over.
SQUID's design is easily scalable, and the researchers are currently working on both smaller (2-inch diameter) and larger (6-inch diameter) prototypes. The 6-inch SQUID would be large enough to carry a battery and payload enabling significantly more autonomy, including vision-based ballistic stabilization.
We should mention that ballistically launched drones aren't a completely new idea—we've seen a couple of examples in the past, like this very satisfying-sounding system from Raytheon. But getting something similar to work for a quadrotor is a bit more difficult, and as far as we know, nobody else has thought about applying this launch technique to drones for planetary exploration:
While the SQUID prototype, as outlined in this paper, has been designed for operation on Earth, the same concept is potentially adaptable to other planetary bodies, in particular Mars and Titan. The Mars helicopter, planned to deploy from the Mars 2020 rover, will provide a proof-of-concept for powered rotorcraft flight on the planet, despite the thin atmosphere. A rotorcraft greatly expands the data collection range of a rover, and allows access to sites that a rover would find impassible. However, the current deployment method for the Mars Helicopter from the underbelly of the rover reduces ground clearance, resulting in stricter terrain constraints. Additionally, the rover must move a significant distance away from the helicopter drop site before the helicopter can safely take off. The addition of a ballistic, deterministic launch system for future rovers or entry vehicles would isolate small rotorcraft from the primary mission asset, as well as enable deployment at longer distances or over steep terrain features.
"Design of a Ballistically-Launched Foldable Multirotor," by Daniel Pastor, Jacob Izraelevitz, Paul Nadan, Amanda Bouman, Joel Burdick, and Brett Kennedy, from Caltech, JPL, and Olin College, was presented at IROS 2019 in Macau.
[original entry]
http://feedproxy.google.com/~r/ieeespectrum/automaton/~3/-vdKHxTZE2E/uc-berkeley-cassie-cal-robot-juggle
− at 20:22, 18. Nov. 2019
There's no particular reason why knowing how to juggle would be a useful skill for a robot. Despite this, robots are frequently taught how to juggle things. Blind robots can juggle, humanoid robots can juggle, and even drones can juggle. Why? Because juggling is hard, man! You have to think about a bunch of different things at once, and also do a bunch of different things at once, which this particular human at least finds to be overly stressful. While juggling may not stress robots out, it does require carefully coordinated sensing and computing and actuation, which means that it's as good a task as any (and a more entertaining task than most) for testing the capabilities of your system.
UC Berkeley's Cassie Cal robot, which consists of two legs and what could be called a torso if you were feeling charitable, has just learned to juggle by bouncing a ball on what would be her head if she had one of those. The idea is that if Cassie can juggle while balancing at the same time, she'll be better able to do other things that require dynamic multitasking, too. And if that doesn't work out, she'll still be able to join the circus.
Cassie's juggling is assisted by an external motion capture system that tracks the location of the ball, but otherwise everything is autonomous. Cassie is able to juggle the ball by leaning forwards and backwards, left and right, and moving up and down. She does this while maintaining her own balance, which is the whole point of this research—successfully executing two dynamic behaviors that may sometimes be at odds with one another. The end goal here is not to make a better juggling robot, but rather to explore dynamic multitasking, a skill that robots will need in order to be successful in human environments.
This work is from the Hybrid Robotics Lab at UC Berkeley, led by Koushil Sreenath, and is being done by Katherine Poggensee, Albert Li, Daniel Sotsaikich, Bike Zhang, and Prasanth Kotaru.
For a bit more detail, we spoke with Albert Li via email.
IEEE Spectrum: What would be involved in getting Cassie to juggle without relying on motion capture?
Albert Li: Our motivation for starting off with motion capture was to first address the control challenge of juggling on a biped without worrying about implementing the perception. We actually do have a ball detector working on a camera, which would mean we wouldn't have to rely on the motion capture system. However, we need to mount the camera in a way that it would provide the best upwards field of view, and we also have develop a reliable estimator. The estimator is particularly important because when the ball gets close enough to the camera, we actually can't track the ball and have to assume our dynamic models describe its motion accurately enough until it bounces back up.
What keeps Cassie from juggling indefinitely?
There are a few factors that affect how long Cassie can sustain a juggle. While in simulation the paddle exhibits homogeneous properties like its stiffness and damping, in reality every surface has anisotropic contact properties. So, there are parts of the paddle which may be better for juggling than others (and importantly, react differently than modeled). These differences in contact are also exacerbated due to how the paddle is cantilevered when mounted on Cassie. When the ball hits these areas, it leads to a larger than expected error in a juggle. Due to the small size of the paddle, the ball may then just hit the paddle's edge and end the juggling run. Over a very long run, this is a likely occurrence. Additionally, some large juggling errors could cause Cassie's feet to slip slightly, which ends up changing the stable standing position over time. Since this version of the controller assumes Cassie is stationary, this change in position eventually leads to poor juggles and failure.
Would Cassie be able to juggle while walking (or hovershoe-ing)?
Walking (and hovershoe-ing) while juggling is a far more challenging problem and is certainly a goal for future research. Some of these challenges include getting the paddle to precise poses to juggle the ball while also moving to avoid any destabilizing effects of stepping incorrectly. The number of juggles per step of walking could also vary and make the mathematics of the problem more challenging. The controller goal is also more involved. While the current goal of the juggling controller is to juggle the ball to a static apex position, with a walking juggling controller, we may instead want to hit the ball forwards and also walk forwards to bounce it, juggle the ball along a particular path, etc. Solving such challenges would be the main thrusts of the follow-up research.
Can you give an example of a practical task that would be made possible by using a controller like this?
Studying juggling means studying contact behavior and leveraging our models of it to achieve a known objective. Juggling could also be used to study predictable post-contact flight behavior. Consider the scenario where a robot is attempting to make a catch, but fails, letting the ball to bounce off of its hand, and then recovering the catch. This behavior could also be intentional: It is often easier to first execute a bounce to direct the target and then perform a subsequent action. For example, volleyball players could in principle directly hit a spiked ball back, but almost always bump the ball back up and then return it.
Even beyond this motivating example, the kinds of models we employ to get juggling working are more generally applicable to any task that involves contact, which could include tasks besides bouncing like sliding and rolling. For example, clearing space on a desk by pushing objects to the side may be preferable than individually manipulating each and every object on it.
You mention collaborative juggling or juggling multiple balls—is that something you've tried yet? Can you talk a bit more about what you're working on next?
We haven't yet started working on collaborative or multi-ball juggling, but that's also a goal for future work. Juggling multiple balls statically is probably the most reasonable next goal, but presents additional challenges. For instance, you have to encode a notion of juggling urgency (if the second ball isn't hit hard enough, you have less time to get the first ball up before you get back to the second one).
On the other hand, collaborative human-robot juggling requires a more advanced decision-making framework. To get robust multi-agent juggling, the robot will need to employ some sort of probabilistic model of the expected human behavior (are they likely to move somewhere? Are they trying to catch the ball high or low? Is it safe to hit the ball back?). In general, developing such human models is difficult since humans are fairly unpredictable and often don't exhibit rational behavior. This will be a focus of future work.
[original entry]
http://feedproxy.google.com/~r/ieeespectrum/automaton/~3/LIToXQovbEs/video-friday-mit-mini-cheetah-robots
− at 23:55, 15. Nov. 2019
Video Friday is your weekly selection of awesome robotics videos, collected by your Automaton bloggers. We'll also be posting a weekly calendar of upcoming robotics events for the next few months; here's what we have so far (send us your events!):
Let us know if you have suggestions for next week, and enjoy today's videos.
---
There will be a Mini-Cheetah Workshop (sponsored by Naver Labs) a year from now at IROS 2020 in Las Vegas. Mini-Cheetahs for everyone!
That's just a rendering, of course, but this isn't:
[ MCW ]
---
I was like 95 percent sure that the Urban Circuit of the DARPA SubT Challenge was going to be in something very subway station-y. Oops!
In the Subterranean (SubT) Challenge, teams deploy autonomous ground and aerial systems to attempt to map, identify, and report artifacts along competition courses in underground environments. The artifacts represent items a first responder or service member may encounter in unknown underground sites. This video provides a preview of the Urban Circuit event location. The Urban Circuit is scheduled for February 18-27, 2020, at Satsop Business Park west of Olympia, Washington.
[ SubT ]
---
Researchers at SEAS and the Wyss Institute for Biologically Inspired Engineering have developed a resilient RoboBee powered by soft artificial muscles that can crash into walls, fall onto the floor, and collide with other RoboBees without being damaged. It is the first microrobot powered by soft actuators to achieve controlled flight.
To solve the problem of power density, the researchers built upon the electrically-driven soft actuators developed in the lab of David Clarke, the Extended Tarr Family Professor of Materials. These soft actuators are made using dielectric elastomers, soft materials with good insulating properties, that deform when an electric field is applied. By improving the electrode conductivity, the researchers were able to operate the actuator at 500 Hertz, on par with the rigid actuators used previously in similar robots.

Next, the researchers aim to increase the efficiency of the soft-powered robot, which still lags far behind more traditional flying robots.
[ Harvard ]
---
We present a system for fast and robust handovers with a robot character, together with a user study investigating the effect of robot speed and reaction time on perceived interaction quality. The system can match and exceed human speeds and confirms that users prefer human-level timing.
In a 3×3 user study, we vary the speed of the robot and add variable sensorimotor delays. We evaluate the social perception of the robot using the Robot Social Attribute Scale (RoSAS). Inclusion of a small delay, mimicking the delay of the human sensorimotor system, leads to an improvement in perceived qualities over both no delay and long delay conditions. Specifically, with no delay the robot is perceived as more discomforting and with a long delay, it is perceived as less warm.
[ Disney Research ]
---
When cars are autonomous, they're not going to be able to pump themselves full of gas. Or, more likely, electrons. Kuka has the solution.
[ Kuka ]
---
This looks like fun, right?
[ Robocoaster ]
---
NASA is leading the way in the use of On-orbit Servicing, Assembly, and Manufacturing to enable large, persistent, upgradable, and maintainable spacecraft. This video was developed by the Advanced Concepts Lab (ACL) at NASA Langley Research Center.
[ NASA ]
---
The noisiest workshop by far at Humanoids last month (by far) was Musical Interactions With Humanoids, the end result of which was this:
[ Workshop ]
---
IROS is an IEEE event, and in furthering the IEEE mission to benefit humanity through technological innovation, IROS is doing a great job. But don't take it from us – we are joined by IEEE President-Elect Professor Toshio Fukuda to find out a bit more about the impact events like IROS can have, as well as examine some of the issues around intelligent robotics and systems - from privacy to transparency of the systems at play.
[ IROS ]
---
Speaking of IROS, we hope you've been enjoying our coverage. We have already featured Harvard's strange sea-urchin-inspired robot and a Japanese quadruped that can climb vertical ladders, with more stories to come over the next several weeks.
In the mean time, enjoy these 10 videos from the conference (as usual, we're including the title, authors, and abstract for each—if you'd like more details about any of these projects, let us know and we'll find out more for you).
---
"A Passive Closing, Tendon Driven, Adaptive Robot Hand for Ultra-Fast, Aerial Grasping and Perching," by Andrew McLaren, Zak Fitzgerald, Geng Gao, and Minas Liarokapis from the University of Auckland, New Zealand.
Current grasping methods for aerial vehicles are slow, inaccurate and they cannot adapt to any target object. Thus, they do not allow for on-the-fly, ultra-fast grasping. In this paper, we present a passive closing, adaptive robot hand design that offers ultra-fast, aerial grasping for a wide range of everyday objects. We investigate alternative uses of structural compliance for the development of simple, adaptive robot grippers and hands and we propose an appropriate quick release mechanism that facilitates an instantaneous grasping execution. The quick release mechanism is triggered by a simple distance sensor. The proposed hand utilizes only two actuators to control multiple degrees of freedom over three fingers and it retains the superior grasping capabilities of adaptive grasping mechanisms, even under significant object pose or other environmental uncertainties. The hand achieves a grasping time of 96 ms, a maximum grasping force of 56 N and it is able to secure objects of various shapes at high speeds. The proposed hand can serve as the end-effector of grasping capable Unmanned Aerial Vehicle (UAV) platforms and it can offer perching capabilities, facilitating autonomous docking.
---
"Unstructured Terrain Navigation and Topographic Mapping With a Low-Cost Mobile Cuboid Robot," by Andrew S. Morgan, Robert L. Baines, Hayley McClintock, and Brian Scassellati from Yale University, USA.
Current robotic terrain mapping techniques require expensive sensor suites to construct an environmental representation. In this work, we present a cube-shaped robot that can roll through unstructured terrain and construct a detailed topographic map of the surface that it traverses in real time with low computational and monetary expense. Our approach devolves many of the complexities of locomotion and mapping to passive mechanical features. Namely, rolling movement is achieved by sequentially inflating latex bladders that are located on four sides of the robot to destabilize and tip it. Sensing is achieved via arrays of fine plastic pins that passively conform to the geometry of underlying terrain, retracting into the cube. We developed a topography by shade algorithm to process images of the displaced pins to reconstruct terrain contours and elevation. We experimentally validated the efficacy of the proposed robot through object mapping and terrain locomotion tasks.
---
"Toward a Ballbot for Physically Leading People: A Human-Centered Approach," by Zhongyu Li and Ralph Hollis from Carnegie Mellon University, USA.
This work presents a new human-centered method for indoor service robots to provide people with physical assistance and active guidance while traveling through congested and narrow spaces. As most previous work is robot-centered, this paper develops an end-to-end framework which includes a feedback path of the measured human positions. The framework combines a planning algorithm and a human-robot interaction module to guide the led person to a specified planned position. The approach is deployed on a person-size dynamically stable mobile robot, the CMU ballbot. Trials were conducted where the ballbot physically led a blindfolded person to safely navigate in a cluttered environment.
---
"Achievement of Online Agile Manipulation Task for Aerial Transformable Multilink Robot," by Fan Shi, Moju Zhao, Tomoki Anzai, Keita Ito, Xiangyu Chen, Kei Okada, and Masayuki Inaba from the University of Tokyo, Japan.
Transformable aerial robots are favorable in aerial manipulation tasks for their flexible ability to change configuration during the flight. By assuming robot keeping in the mild motion, the previous researches sacrifice aerial agility to simplify the complex non-linear system into a single rigid body with a linear controller. In this paper, we present a framework towards agile swing motion for the transformable multi-links aerial robot. We introduce a computational-efficient non-linear model predictive controller and joints motion primitive frame-work to achieve agile transforming motions and validate with a novel robot named HYRURS-X. Finally, we implement our framework under a table tennis task to validate the online and agile performance.
---
"Small-Scale Compliant Dual Arm With Tail for Winged Aerial Robots," by Alejandro Suarez, Manuel Perez, Guillermo Heredia, and Anibal Ollero from the University of Seville, Spain.
Winged aerial robots represent an evolution of aerial manipulation robots, replacing the multirotor vehicles by fixed or flapping wing platforms. The development of this morphology is motivated in terms of efficiency, endurance and safety in some inspection operations where multirotor platforms may not be suitable. This paper presents a first prototype of compliant dual arm as preliminary step towards the realization of a winged aerial robot capable of perching and manipulating with the wings folded. The dual arm provides 6 DOF (degrees of freedom) for end effector positioning in a human-like kinematic configuration, with a reach of 25 cm (half-scale w.r.t. the human arm), and 0.2 kg weight. The prototype is built with micro metal gear motors, measuring the joint angles and the deflection with small potentiometers. The paper covers the design, electronics, modeling and control of the arms. Experimental results in test-bench validate the developed prototype and its functionalities, including joint position and torque control, bimanual grasping, the dynamic equilibrium with the tail, and the generation of 3D maps with laser sensors attached at the arms.
---
"A Novel Small-Scale Turtle-inspired Amphibious Spherical Robot," by Huiming Xing, Shuxiang Guo, Liwei Shi, Xihuan Hou, Yu Liu, Huikang Liu, Yao Hu, Debin Xia, and Zan Li from Beijing Institute of Technology, China.
This paper describes a novel small-scale turtle-inspired Amphibious Spherical Robot (ASRobot) to accomplish exploration tasks in the restricted environment, such as amphibious areas and narrow underwater cave. A Legged, Multi-Vectored Water-Jet Composite Propulsion Mechanism (LMVWCPM) is designed with four legs, one of which contains three connecting rod parts, one water-jet thruster and three joints driven by digital servos. Using this mechanism, the robot is able to walk like amphibious turtles on various terrains and swim flexibly in submarine environment. A simplified kinematic model is established to analyze crawling gaits. With simulation of the crawling gait, the driving torques of different joints contributed to the choice of servos and the size of links of legs. Then we also modeled the robot in water and proposed several underwater locomotion. In order to assess the performance of the proposed robot, a series of experiments were carried out in the lab pool and on flat ground using the prototype robot. Experiments results verified the effectiveness of LMVWCPM and the amphibious control approaches.
---
"Advanced Autonomy on a Low-Cost Educational Drone Platform," by Luke Eller, Theo Guerin, Baichuan Huang, Garrett Warren, Sophie Yang, Josh Roy, and Stefanie Tellex from Brown University, USA.
PiDrone is a quadrotor platform created to accompany an introductory robotics course. Students build an autonomous flying robot from scratch and learn to program it through assignments and projects. Existing educational robots do not have significant autonomous capabilities, such as high-level planning and mapping. We present a hardware and software framework for an autonomous aerial robot, in which all software for autonomy can run onboard the drone, implemented in Python. We present an Unscented Kalman Filter (UKF) for accurate state estimation. Next, we present an implementation of Monte Carlo (MC) Localization and Fast-SLAM for Simultaneous Localization and Mapping (SLAM). The performance of UKF, localization, and SLAM is tested and compared to ground truth, provided by a motion-capture system. Our evaluation demonstrates that our autonomous educational framework runs quickly and accurately on a Raspberry Pi in Python, making it ideal for use in educational settings.
---
"FlightGoggles: Photorealistic Sensor Simulation for Perception-driven Robotics using Photogrammetry and Virtual Reality," by Winter Guerra, Ezra Tal, Varun Murali, Gilhyun Ryou and Sertac Karaman from the Massachusetts Institute of Technology, USA.
FlightGoggles is a photorealistic sensor simulator for perception-driven robotic vehicles. The key contributions of FlightGoggles are twofold. First, FlightGoggles provides photorealistic exteroceptive sensor simulation using graphics assets generated with photogrammetry. Second, it provides the ability to combine (i) synthetic exteroceptive measurements generated in silico in real time and (ii) vehicle dynamics and proprioceptive measurements generated in motio by vehicle(s) in flight in a motion-capture facility. FlightGoggles is capable of simulating a virtual-reality environment around autonomous vehicle(s) in flight. While a vehicle is in flight in the FlightGoggles virtual reality environment, exteroceptive sensors are rendered synthetically in real time while all complex dynamics are generated organically through natural interactions of the vehicle. The FlightGoggles framework allows for researchers to accelerate development by circumventing the need to estimate complex and hard-to-model interactions such as aerodynamics, motor mechanics, battery electrochemistry, and behavior of other agents. The ability to perform vehicle-in-the-loop experiments with photorealistic exteroceptive sensor simulation facilitates novel research directions involving, e.g., fast and agile autonomous flight in obstacle-rich environments, safe human interaction, and flexible sensor selection. FlightGoggles has been utilized as the main test for selecting nine teams that will advance in the AlphaPilot autonomous drone racing challenge. We survey approaches and results from the top AlphaPilot teams, which may be of independent interest. FlightGoggles is distributed as open-source software along with the photorealistic graphics assets for several simulation environments, under the MIT license at http://flightgoggles.mit.edu.
---
"An Autonomous Quadrotor System for Robust High-Speed Flight Through Cluttered Environments Without GPS," by Marc Rigter, Benjamin Morrell, Robert G. Reid, Gene B. Merewether, Theodore Tzanetos, Vinay Rajur, KC Wong, and Larry H. Matthies from University of Sydney, Australia; NASA Jet Propulsion Laboratory, California Institute of Technology, USA; and Georgia Institute of Technology, USA.
Robust autonomous flight without GPS is key to many emerging drone applications, such as delivery, search and rescue, and warehouse inspection. These and other appli- cations require accurate trajectory tracking through cluttered static environments, where GPS can be unreliable, while high- speed, agile, flight can increase efficiency. We describe the hardware and software of a quadrotor system that meets these requirements with onboard processing: a custom 300 mm wide quadrotor that uses two wide-field-of-view cameras for visual- inertial motion tracking and relocalization to a prior map. Collision-free trajectories are planned offline and tracked online with a custom tracking controller. This controller includes compensation for drag and variability in propeller performance, enabling accurate trajectory tracking, even at high speeds where aerodynamic effects are significant. We describe a system identification approach that identifies quadrotor-specific parameters via maximum likelihood estimation from flight data. Results from flight experiments are presented, which 1) validate the system identification method, 2) show that our controller with aerodynamic compensation reduces tracking error by more than 50% in both horizontal flights at up to 8.5 m/s and vertical flights at up to 3.1 m/s compared to the state-of-the-art, and 3) demonstrate our system tracking complex, aggressive, trajectories.
---
"Morphing Structure for Changing Hydrodynamic Characteristics of a Soft Underwater Walking Robot," by Michael Ishida, Dylan Drotman, Benjamin Shih, Mark Hermes, Mitul Luhar, and Michael T. Tolley from the University of California, San Diego (UCSD) and University of Southern California, USA.
Existing platforms for underwater exploration and inspection are often limited to traversing open water and must expend large amounts of energy to maintain a position in flow for long periods of time. Many benthic animals overcome these limitations using legged locomotion and have different hydrodynamic profiles dictated by different body morphologies. This work presents an underwater legged robot with soft legs and a soft inflatable morphing body that can change shape to influence its hydrodynamic characteristics. Flow over the morphing body separates behind the trailing edge of the inflated shape, so whether the protrusion is at the front, center, or back of the robot influences the amount of drag and lift. When the legged robot (2.87 N underwater weight) needs to remain stationary in flow, an asymmetrically inflated body resists sliding by reducing lift on the body by 40% (from 0.52 N to 0.31 N) at the highest flow rate tested while only increasing drag by 5.5% (from 1.75 N to 1.85 N). When the legged robot needs to walk with flow, a large inflated body is pushed along by the flow, causing the robot to walk 16% faster than it would with an uninflated body. The body shape significantly affects the ability of the robot to walk against flow as it is able to walk against 0.09 m/s flow with the uninflated body, but is pushed backwards with a large inflated body. We demonstrate that the robot can detect changes in flow velocity with a commercial force sensor and respond by morphing into a hydrodynamically preferable shape.
---
[original entry]
http://feedproxy.google.com/~r/ieeespectrum/automaton/~3/RignCTneE9M/quadruped-robots-can-climb-ladders-now
− at 22:10, 13. Nov. 2019
When we look at quadruped robots, it's impossible not to compare them to quadruped animals like dogs and cats. Over the last several years, such robots have begun to approach the capabilities of their biological counterparts under just a few very specific situations, like walking without falling over. Biology provides a gold standard that robots are striving to reach, and it's going to take us a very long time to make quadrupeds that can do everything that animals can.
The cool thing about robots, though, is that they don't have to be constrained by biology, meaning that there's always the potential for them to learn new behaviors that animals simply aren't designed for. At IROS 2019 last week, we saw one such example, with a quadruped robot that's able to climb vertical ladders.
A casual Google search makes it seems like vertical ladder climbing is quite challenging for biological quadrupeds. Dogs can do it, although usually you see them climbing up ladders that are angled (leaning against something) rather than vertical. Cats are a bit better, but vertical ladders still look like a challenge for them, especially if they can't use their claws to grip. The problem is as the steepness of a ladder increases to vertical, your center of mass moves farther and farther away from the rungs, and you have to support an increasing amount of your own weight by actively gripping rungs rather than just standing on them, which is a problem for animals that don't have robust grasping systems.
Most robotic quadrupeds don't have robust grasping systems either, but adding such a system to a robot seems like a promising idea to explore. Roboticists at Tokyo Metropolitan University have built a cute little (7 kilograms) quadruped with 5 degrees-of-freedom legs that include a sort of opposable thumb that turn its feet into grippers. It's able to use those grippers to climb vertical handrail-free ladders fully autonomously.
That transition from the ladder to the upper surface seems quite tricky to perform, and it's particularly clever how the robot uses its hind legs to grasp the top rung and use it to propel itself onto the platform. It's also worth noting that the autonomous system was trained on this specific ladder, and that it took five tries to get it right, although the researchers say that the failures were due to lack of actuator torque rather than their overall approach. They plan to fix this in future work, as well as to generalize the system so that it can climb new ladders without prior training.
"A Novel Capability of Quadruped Robot Moving Through Vertical Ladder Without Handrail Support," by Azhar Aulia Saputra, Yuichiro Toda, Naoyuki Takesue, and Naoyuki Kubota from Tokyo Metropolitan University and Okayama University, was presented at IROS 2019 in Macau.
[original entry]